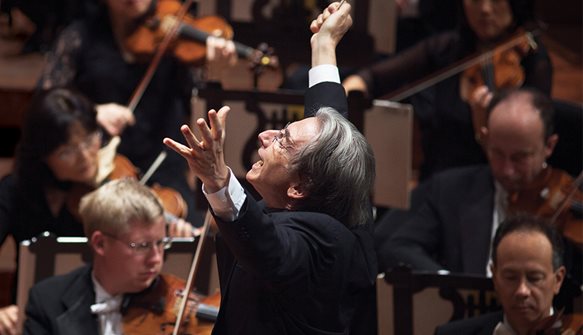 STUNNING SYMPHONIC NIGHT
STUNNING SYMPHONIC NIGHT
SFS' Sensitive, Soulful Bartok & Mozart
They put it all together, with inspiring sensitivity as never before.
Pairing two repertory staples plus a new curtain-raiser is hardly news. But with the expert performances, the pindrop silence, and the sense of awe, this one proved one of the great symphony concerts of recent years.
It was the San Francisco Symphony taking on one of the great 20th-century works, written by a dying man driven far from home by war: Bartok's Concerto for Orchestra. It's the one late work of this stoical and reticent neoclassicist where his most personal feelings came to the fore. All that was poured into music depicting the anguish of wartime, death, and a deep nostalgia for a homeland he would never see again. Buried deep within it is a theme song from an old Hungarian operetta called "Gorgeous and Beautiful Hungary," appearing in the Interrupted Intermezzo movement.
One wonders how an isolated, near-forgotten man dying of cancer can marshal his fading strength and create a major masterpiece of this dimension, particularly since he had never even written a symphony in his 63 years. It's like taking the controls of a jetliner in mid-air when you've never had a flying lesson.
This work gives every element of the orchestra a chance to shine in the spotlight, and here the virtruosos came into their own. Conducting, Michael Tilson Thomas built in pregnant pauses, a slowed pace, and great moment-to-moment attention to dynamics. This is surely a work to take on tour next season as well.
Hardly less impressive was the alluring Mozart Sinfonia Concertante, K. 364. The two SFS members executing the lengthy solos were close to a generation apart and hardly close-matched in personality, but no two players were ever closer in interplay and cohesion: Veteran Concertmaster Alexander Barantschik and Viola Principal Jonathan Vinocour. Vinocour has the knack of making his viola not growl, but sing. And though each prepared his part meticulously as expected, the two had clearly blended their psyches into a rare unity, two dissimilar personae speaking with one heart and one soul, uniquely perceived in the Andante slow movement—one of those magical "night music" moments. You wanted to wrap it up and squirrel it away in your permanent memory bank; Mozart never had it better.
By way of contrast, a six-minute world-premiere lead-in came from Samuel Adams, 29, whom pretty soon we can stop identifying as the son of John Adams. Starting with an on-going pulse in the harps, "Radial Play" offers unfocused restlessness in the winds. The entire mechanism picks up steam, riffling through various enhanced instrumental techniques: bowing of resonators, brass exhalations, and sandpaper shuffles.
Ultimately, it strikes me as less of a musical experience than an exhibit of techniques and competence as one might display as a graduation piece from a school of music. It says, yes, I've learned all the facets; next, I'll set about writing an integral piece of music that will propagate and communicate.
MUSIC NOTES—New at the SFS these days are sound-absorbent "pillows" mounted at head level, and slightly behind the horns and second violins, to protect the players' ears from the high-volume instruments behind them. Formerly, the orchestra had used plastic plates or sheets.
These San Francisco Symphony concerts continue May 23 at 8 p.m. For info: (415) 864-6000, or go online. Broadcasts on KDFC-FM (90.3 and others) at 8 p.m. on the second Tuesday following.
©Paul Hertelendy 2015
#
Paul Hertelendy has been covering the dance and modern-music scene in the San Francisco Bay Area with relish — and a certain amount of salsa — for years.
These critiques appearing weekly (or sometimes semi-weekly, but never weakly) will focus on dance and new musical creativity in performance, with forays into books (by authors of the region), theater and recordings by local artists as well.
#