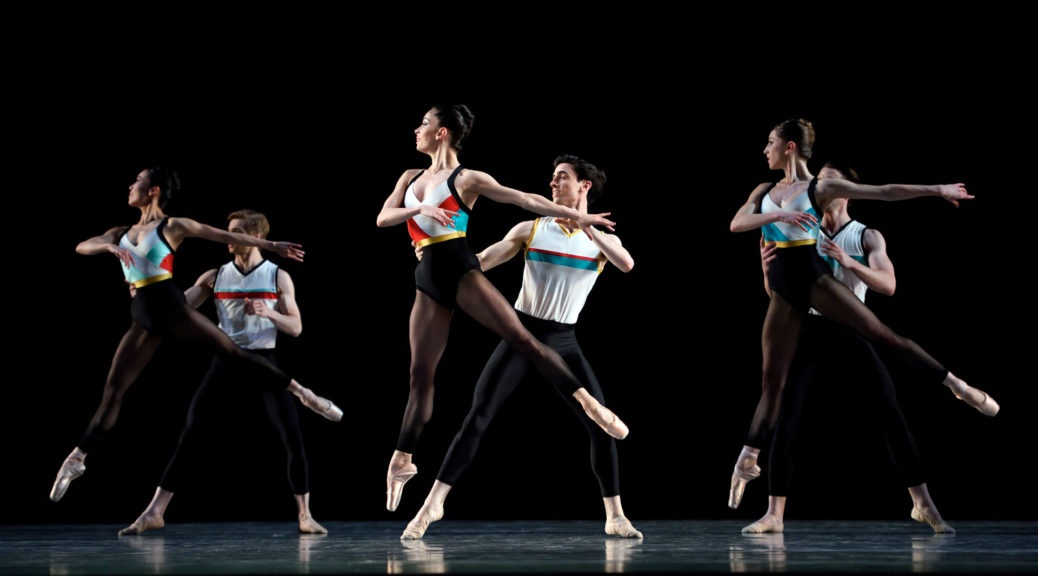 START WITH TIARAS, TUTUS
START WITH TIARAS, TUTUS
And the Ballet Crowd Will Go Wild
Two modern pieces, a world premiere that roused the crowd, and a throwback to the glories of St. Petersburg studded the S.F. Ballet's latest program April 7 at the Opera House.
However you may relish the new pieces, I don't think you can dismiss recalling old St. Petersburg and the 19th-century Mariinsky Theatre, though you had to be troubled here by immense waves of applause at the first up-curtain on merely viewing the dancers' tiaras, "crystal" chandeliers and the tutus. (Note to struggling choreographers: start with tiaras and chandeliers, and people may forgive your tortured dances entirely.)
Coming out of the old USSR tradition, Maria Kochetkova and Genadi Nedvegin epitomized the Mariinsky style, with soft landings, supple glides, and the illusion that they might just float out into space at any moment—not easily done. This was the Balanchine "Theme and Variations" to Tchaikovsky, as classical as ballet can ever get. Superb. I'd love it even without the tiaras.
Justin Peck, 28, presented his world premiere of high-energy dancing, fast-pirouetting bodies, and movement frenzy. The idea was to get the ensemble of 18 to insert as many steps possible into a finite time, dancing to a loud, Broadway-ish, near-garish eclectic score drawn from Sufjan Stevens' film score to the movie "BWE." Here his piece "In the Countenance of Kings" had no scenario or plot, despite all the fanciful titles. Just a lot of 16 well-matched athletic dancers having an awful lot of fun, often content just to provide human borders or fences lining the stage. The three lead couples, in order of importance were Luke Ingham with Jennifer Stahl, Nedvegin with Frances Chung, and Joseph Walsh with Dores André. It was a real visceral blast, though probably to have less impact with the next year's reprises.
The program opened with Christopher Wheeldon's "Continuum" (2002), a taut and very angular exercise with bent knees and elbows, for four couples. It was more move-by-deliberate-move gymnastics than dance, set to a quirky piano four hands score by Ligeti.
Martin West led the orchestra in a refined performance of the Tchaikovsky. This season alas marks the finale for the Russian Nedvigin, completing 19 superlative years here.
"Continuum" substituted for Mark Morris' "Drink to Me Only with Thine Eyes" that had been schedule earlier.
S.F. Ballet, Program 7 at the Opera House, S.F. Through April 17. For info: (415) 865-6635 or go online.
©Paul Hertelendy 2016
#
Paul Hertelendy has been covering the dance and modern-music scene in the San Francisco Bay Area with relish — and a certain amount of salsa — for years.
These critiques appearing weekly (or sometimes semi-weekly, but never weakly) will focus on dance and new musical creativity in performance, with forays into books (by authors of the region), theater and recordings by local artists as well.
#