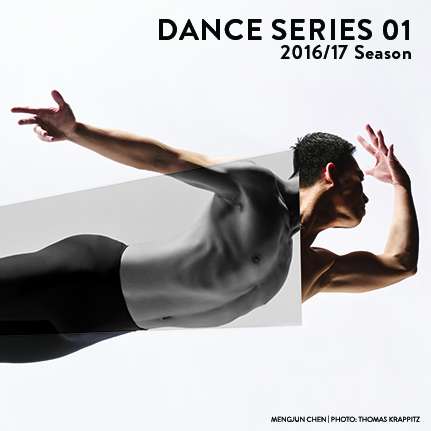 SMUIN'S DANCES LIVE ON
SMUIN'S DANCES LIVE ON
His 'Stabat Mater' Eloquently Marks the 9/11 Anniversary
By Paul Hertelendy 
artssf.com, the independent observer of San Francisco Bay Area music and dance 
Week of Sept. 25-Oct. 2 , 2016
Vol. 19, No. 4
WALNUT CREEK, CA—It never fails–election year brings out inconsistencies galore.
For instance, the Smuin Ballet, a Bay Area staple for more than 20 years, has now renamed itself the Smuin Contemporary American Ballet. And the first work on its fall season is choreographed by——an Australian, Stanton Welch. Tilt!
No matter. Whatever the name, the 16 dancers of the Smuin Co. carried off an animated quality program in which the American works  were predominant.  Of these, the most lasting impression was left by the work of the late founder Michael Smuin, "Stabat Mater," created in commemoration of 9/11's tragic attacks of 15 years ago. Smuin led off with the ladies fainting one after the other, deftly caught by the partners. The piece is a moving testament of consolation, as played out by the lead couple Erica Chipp and Robert Kretz. Gliding across the stage with easy grace, Kretz consoled the grieving Chipp and succeeded through dances that flowed as they have rarely flowed since Smuin's own demise. The work is inspired vintage Smuin, a masterful memorial set to the  deep romantic choral-orchestral score by Dvorak. The lighting by Slocum and Oesch, with costumes of Ann Beck, showed iridescent colors that clung to memory.
In contrast, for a madcap comic finale there was Garrett Ammon's world premiere piece  "Madness, Rack and Honey,"  seen in its 2nd performance Sept. 24. Adroitly selecting a music that many might call staid and formal (Mozart's "Violin-Viola Sinfonia Concertante"), Ammon sets it afire, with frisky, cheeky partying couples  flying about the stage, stealing each others' hats, and often falling atop one another in a somewhat suggestive manner. No holds were barred in this racy escapade of total fun-loving abandon, with Erica Felsch leading off in an ebullient  dancing-doll solo, reminiscent of the angular Meissen  porcellain figurines cast by Kaendler.  Adding to the quality mix was the indestructible Erin Yarborough-Powell, 13 years now dancing with the Smuin co. after a career almost as long with the Oakland Ballet.
The program opened in lackluster fashion with Welch's "Indigo," a highly angular, even jerky enterprise for ladies dressed as if in a harem, lifted and carried about by Smuin's powerful males.
Overall, the 16 Smuin dancers showed off their versatility in dances both serious and frivolous, both profound and commercial.  If the players looked dreadfully uncomfortable in "Indigo," they amply made up for it in the remainder. Prerecorded music was used throughout at the appealing Lesher Center site.
Smuin Contemporary  American  Ballet, Celia Fushille artistic director, Sept. 23-24. For Smuin info: (415) 912-1899, or go online.
©Paul Hertelendy 2016
#
Paul Hertelendy has been covering the dance and modern-music scene in the San Francisco Bay Area with relish — and a certain amount of salsa — for years.
These critiques appearing weekly (or sometimes semi-weekly, but never weakly) will focus on dance and new musical creativity in performance, with forays into books (by authors of the region), theater and recordings by local artists as well.
#