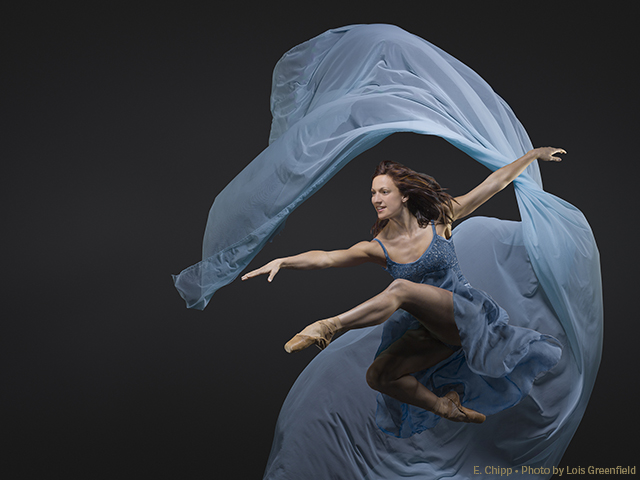 SMUIN BALLET: PREDICTABLY ATTRACTIVE
SMUIN BALLET: PREDICTABLY ATTRACTIVE
But Are These Modern Ballets Mired In the Past?
By Karl Toepfer
artssf.com, the independent observer of San Francisco Bay Area dance
Weeks starting May 15, 2016
Vol. 18, No. 71
The San Francisco Ballet is such a powerful cultural presence in the Bay Area and in the world that other local ballet companies must struggle mightily to achieve a sustaining level of recognition from audiences, donors, and arts councils. Local companies must show what ballet can do with much more modest resources than are available to the SF Ballet. The Smuin Ballet, founded in 1994, is less closely identified with San Francisco than it once was. Most of its performances take place elsewhere in the Bay Area, and it therefore seems that annual performances are like "visits" to the city that was originally its home and perhaps remains so for the members of the company.
At any rate, the Smuin Ballet was at Yerba Buena Center for the Arts for the weekend of May 12-15, presenting its "Dance Series Two," a program of three pieces, including a premiere. The corps de ballet consists of fifteen dancers, of whom nine are women. All the dancers appear equally beautiful and talented, and the program was designed to make that point.
But stylistically, the program presented looks as though it could have been created 40 years ago.
The first piece was "Tutto eccetto il lavandino" (Everything but the Kitchen Sink), with choreography by Val Caniparoli and music by Vivaldi; it had its premiere in 2014. The piece involves eleven brief scenes in which the entire ensemble alternates with duets and trios of dancers. For different performances, different dancers perform the duets and trios, so a purpose of the piece is to display the talents of the company dancers. Scenery is non-existent; lighting is minimal; and costumes are somewhat drab, greenish-grey uniforms of tights, T-shirts, and swim suits. This is a conventional postmodern work: a dance about dance. No drama, no story, hardly any theater.
Vivaldi's music creates a cheerful mood to support the theme of dance creating a happy community in which all bodies are equally beautiful and exuberant and all dancers seem interchangeable and even indistinguishable. All of the duets seem like the same duet performed by different dancers. Conflict is utterly absent within the ensemble and within the duets and trios. So the point of the whole piece is to show that dance levels off differences between people and creates a "democratic" community of equals, especially when it doesn't pretend to represent anything other than itself.
This way of thinking about dance is hardly innovative, as was evident from the second piece, "Return to a Strange Land," with choreography by Jiri Kylian (b. 1947). This piece premiered at the Stuttgart Ballet in 1975, and it has been in the Smuin repertoire since 2013. Kylian composed the ballet as a memorial to the choreographer John Cranko, who died suddenly in 1973. An elegiac tone pervades the work, which uses piano music by Leos Janacek to move the dancers. One can see how Kylian is a model for Caniparoli, for again we see dance unfold without any context other than the stage, although the lighting has a vaguely autumnal feel. Here the men are bare-chested and indeed they have spectacular abs, whose movements are fascinating to watch even when the men are just breathing. The four scenes consist of alternating duets and trios, but the choreography is somewhat more complex and glamorous than in the Caniparoli piece.
Again: no conflict or drama emerges, as if Kylian and the dancers are trying to offer up a series of beautiful images to honor one of their own who has fallen. The two trios are interesting, although again, for different performances different dancers perform them. In each of the trios, two men dance with a woman. The relation between the three in each dance is ambiguous. Are the two men sharing or exchanging the woman? Or does the woman require more than one man to establish her beauty? The piece concludes with a beautiful tableau of two men on their knees balancing a woman on her back gazing up into the "sky."
The final piece was the world premiere of "Oasis," with choreography by Helen Pickett, a former student of Smuin, and music composed for the ballet by Jeff Beal. This was the most theatrical piece on the program: Emma Kingsbury was responsible for the costumes, décor, and video projection, and Nicholas Rayment did the lighting. Smuin established a reputation for introducing elements of popular culture into ballet, and Pickett seems to have absorbed a bit of his pop spirit in her ballet, although her piece is not nearly as emphatic in developing this spirit as Smuin himself. Silvery, thread-like veils suspended above the stage combined with vaguely aquatic video projections behind them evoke the atmosphere of a nightclub.
The choreography is sleek and athletic. The ensemble keeps moving in and out of one configuration after another, for the piece is ostensibly a "celebration" of water inspired by Jessica Yu's documentary film, Last Call at the Oasis (2011). Thus much of the choreography creates "eddies" or "currents" of movement, with perhaps some movements "inspired by" rather than actually representing "drops" or "waves" or "foam." The storm scene finally brings something stirring to the evening, although it is by no means scary or in any way an image of raw power in nature. The piece also contains a charming ensemble waltz, for which Beal has written a strong, haunting melody. "Oasis" is a pleasant, pretty piece excellently performed. But it is like so many other postmodern dance pieces that wish to "celebrate" or "honor" nature, persons, or dance itself: it focuses on movement tropes that can be distributed equally across all members of the ensemble to make everyone beautifully indistinguishable. When presented in conjunction with Kylian's piece, it feels as if Pickett's ballet, like Caniparoli's, might have been done forty years ago.
Smuin Ballet will present Dance Series Two May 27-28, 2016 • Lesher Center for the Arts (Walnut Creek); June 3-4, 2016 • San Mateo Performing Arts Center (San Mateo); June 10-11, 2016 • Sunset Center (Carmel). For info: (415) 556-5000, or go online.
© Karl Toepfer 2016
#
Karl Toepfer is a dance reviewer for artssf.com.
These critiques appearing weekly (or sometimes semi-weekly, but never weakly)focus on theater, dance and new musical creativity in performance, with forays into recordings by local artists, and a few departures into books (by authors of the region) as well.