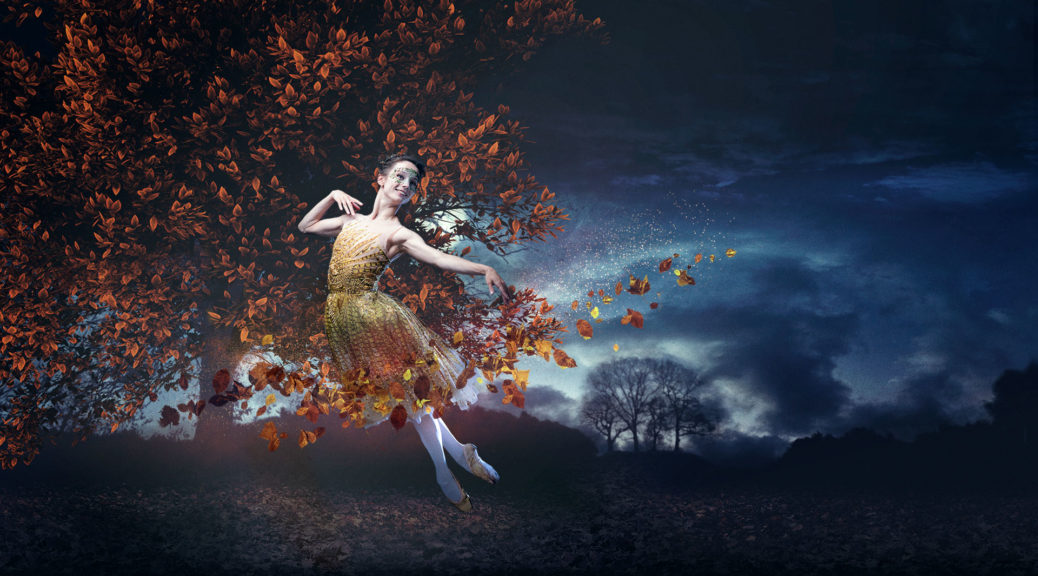 Return of a Gorgeous Cinderella at SF Ballet
Return of a Gorgeous Cinderella at SF Ballet
The story of Cinderella is so well known and so imprinted with pop culture inflections that finding an audience for any retelling of it in any medium requires a good deal of imagination and perhaps even daring. It is a matter of surpassing rather than affirming previous understanding of the story. Ballet is no exception. The Cinderella story was a ballet first in 1813 (Vienna), then in 1822 (London), again in 1893 (St. Petersburg), and then again in 1906 (London). For the past seventy years, ballet companies have only told the story of Cinderella using the music that Sergei Prokofiev wrote for it in 1944. And Frederick Ashton's 1948 interpretation of the Prokofiev score and libretto has inescapably been the version that ballet companies have been expected to match, if not surpass. If you're going to tell the story of Cinderella as a ballet, then you have to think new and big.
San Francisco Ballet has done very well in meeting this expectation with its production of Cinderella, April 28-May 7, although this is another version of the beloved Prokofiev score, albeit with a libretto by Craig Lucas. The performances are a reprise of Christopher Wheeldon's production that premiered in Amsterdam in 2012 and in San Francisco in 2013. Indeed, Cinderella is a co-production of SF Ballet and the Dutch National Ballet, and probably a show this sumptuous could not be produced without the combined resources of two major ballet companies.
Visual effects are central to the great pleasure of this production, and many of these are the result of an obviously excellent collaboration between the members of the design team: Natasha Katz (lighting), Julian Crouch, (scenery and costumes), and Daniel Brodie (projections). The famous New York puppeteer Basil Twist has designed a large tree whose branches move with enchanting effect. The production relies on four settings: the forest where Cinderella's mother is buried; the drawing room of the castle where Cinderella lives as an orphan; the ballroom, and the kitchen where Cinderella performs her domestic duties.
For all of these settings, the design team has created visual atmospheres of grandeur, elegance, glamor, and fantasy. Even the kitchen projects a wonderful grandiosity, with its great, glowing fireplace, long table, and huge wall covered with copper pans. The spectacle is on a high level throughout the two-hour show, but perhaps the most spectacular scene occurs at the end of Act I, when Cinderella encounters many strange forest creatures under the undulating tree beside her mother's grave. These creatures, her friends, are giant insects, birds, and "tree gnomes" with enormous, grotesque heads. They wield parasol-like props that transform into the wheels of the chariot, pulled by horse-headed "Spirits," which carries Cinderella up into the clouds and to the ball. The costumes really are extraordinary.
But design elements dominate every scene, and it is clear that Wheeldon never felt intimidated by allowing his designers to make choices that call attention to themselves. In the ballroom scene, for example, the costumes are gorgeous, but they are a mish-mash of historical styles, with the ensemble men in eighteenth century garb and the ensemble women in a style from the 1880s, while the major domo wears a suit from the 1840s, and the king, queen, and prince wear uniforms and a gown from around 1900. These choices create a beautiful image, but they do reinforce the impression that Cinderella is not a story worth telling without a lavish design concept that transcends any deference to historical specificity or even to a world that is much, if at all, different from the nocturnal fantasy realm emerging from the grave and magical tree. The stepsister Clementine (Ellen Rose Hummel) wears glasses, a delightful touch. This is the first time I have seen a ballerina wear glasses on stage, and they made her charming.
Wheeldon's choreography is consistently entertaining and inventive, full of lilting phrases, sweeping gestures, darting movements, and intricately vivid ensemble flows and intertwining. The romantic pas de deux of Cinderella and the Prince display the ardor and grace expected of these moments, but you nevertheless get the feeling that Wheeldon's greatest enthusiasms lie elsewhere. The choreography is at its most inventive in the comic dances. The stepmother Hortensia (Jennifer Stahl) has a very funny scene during the ball when she dances drunk with a goblet, and various guests attempt to keep her from falling down.
The stepsisters Edwina (Sasha De Sola) and Clementine appear here as a kind of comic duo, an awkward, clumsy pair, constantly teasing and competing with each other yet unable to do anything separately until they win the heart of a man. The duets of the stepsisters with each other and with male partners delightfully reveal the eeriness of couples formed out of their comic movements, as opposed to the comic qualities of their masks, as seen in the scenes featuring the weird gnomes and forest creatures. Another excellent comic scene occurs at the beginning of the third act, when the Prince tries to match the golden slipper left by Cinderella at the ball with the feet of the entire ensemble. Wheeldon has all the characters sitting on Empire-style chairs before the curtain across the width of the stage in a kind of chorus line, and as each foot is dismissed at extreme stage right, each character moves to the next chair, but each movement moves the whole line in a witty manner to suggest that only a very small part of the body can provide adequate proof of an identity that has awakened love.
But what about Cinderella? Maria Kotchetkova performs the role with beautiful modesty—that is, she displays her sleek beauty modestly in the sense that Wheeldon understands modesty to be the dominant quality of Cinderella. The character seems almost incidental to the scenic and comic effects that capture attention. The choreographer shapes Cinderella's character with a pantomimic prologue behind a scrim: Cinderella was a happy child until her mother died and her father abandoned her. She seems to assume that her happiness demanded too much of her parents to keep the family together. But as a stepchild she does not appear unhappy. In the kitchen, four male "Fates" or servants are her friends and assist her wherever she happens to be, although their dark blue uniforms, gold masks, and creeping movements create a rather sinister aura. The forest creatures and tree gnomes are her friends. The stepsisters and the stepmother are not mean or cruel to her, just indifferent or oblivious; Clementine is even a little kind or protective to Cinderella. One never gets the impression that Cinderella is ever in any danger. She performs domestic chores conscientiously, even vigilantly, and without strain. She does not wear rags. In the kitchen, she wears a modest light blue dress, and, for the ball, the forest creatures have endowed her with a sparkling gossamer gold dress and a glittering mask, so that she somehow appears luxurious without being ostentatious or extravagant.
This is not a story of a lonely, stigmatized girl's struggle to escape, through fantasy, an oppressive environment permeated with vicious rivalries, resentments, and jealousies. It is the story of how a beautiful, if sometimes comic, society has underestimated the capacity of a virtuous, imaginative, but death-haunted girl to bring happiness to it and to the man who will govern it. The relation between Prince Guillaume (Joseph Walsh) and his friend Benjamin (Taras Domitro) is just as interesting as Cinderella's relation to the Prince insofar as they pretend to be each other or assume disguises and thus deceive her. Indeed, it seems unfair not to have Benjamin paired up, too, so in the end, he and Clementine become a couple that would be strange or bizarre enough to deserve as much attention choreographically as the conventional romantic pas de deux defining the Prince and Cinderella. Of course, this is not a story about how love transforms a petty, clumsy, not especially imaginative girl into a beautiful, suave, and commanding woman. That is a Cinderella that has yet to be performed. Wheeldon's Cinderella just needs some (scenic) help fitting into a society that loves her more than she realizes.
The orchestra, under conductor Martin West, excelled in releasing the lush, even voluptuous sonorities of Prokofiev's grand score, and all the dancers were listening, exquisitely attuned to subtle tonal shifts, rhythmic fluctuations, and dynamic inflections. Cinderella is a gorgeous production, the result of a powerful collaboration of immensely talented scenic, choreographic, and musical artists. But it is a production that makes Cinderella less interesting than she ought to be or perhaps more interesting as the curator or grave-custodian rather than protagonist of her own story.
Cinderella at San Francisco Ballet, War Memorial Opera House, Saturday, May 6 at 2:00 PM; May 6 at 8:00 PM; Sunday, May 7 at 2:00 PM. For more information: go online.