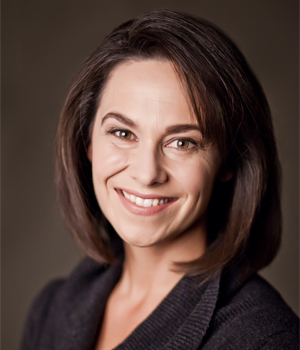 POETIC, BUT NOT REALLY POE-ETIC
POETIC, BUT NOT REALLY POE-ETIC
ROHNERT PARK, CA—To catch important musical works, it can take an hour's drive out of an arts capital to reach them. Credit the Santa Rosa Symphony and amalgamated choruses for bringing out that very eloquent but little-known choral symphony of Sergei Rachmaninoff, "The Bells," given in the concerts of Dec. 3-5 here. The composer called it his number one achievement.
Coming from his palette in 1913, the 35-minute piece contains some of Rachmaninoff's most skillful musical effects. If you only know the big three piano-cum-orchestra opuses, then, my friend, you don't yet know Rachmaninoff the deft orchestrator, the master of rich romantic textures who could also produce consummate articulation in a diaphanous orchestra.
Like the composer's life itself, "Bells" combines both Russian and American strains, using poetry of E.A. Poe. The piece is poetic, but not really Poe-etic. It's a very free adaptation of Poe into Russian, then set to music, and now translated back into English in an even freer adaptation (Is that Mr. Poe himself we see, turning over in his grave?).
Its four movements present distinct themes, doled out to individual vocal soloists: childhood, wedding days, sheer horror (my favorite) and deathly doom-in-tomb. The finale contained the most memorable singing by far on opening night, with veteran operatic basso Philip Skinner and his fiery, booming voice in total command, as if prepping for Verdi's "Requiem."
Cuing his forces throughout, the wiry French Music director Bruno Ferrandis had clearly worked hard readying this rarity, and his orchestra did the rest. Though the audience reaction was tepid-to-polite, perhaps because the last movement is the most subtle and somber, the interpretation was exquisite, one of the best at the SRS.
Bells play little role in the music itself. Childhood is marked by silvery flute effects and a humming chorus, plus high (angelic?) female voices. The wedding section turns both sensual and tender, white the "horror" segment bristles with turbulence and dissonance. The chaos reflects souls in distress, as the chorus turns chromatic, and harp arpeggios emphasized the instability of the infernal scene.
Effective and attractive instrumental solos peppered the program, coming from SRS principal players Roy Zajac, Elizabeth Prior, Adelle-Akiko Kearns and Jesse Barrett.
While unusual, a choral symphony is not a new concept, used as format by Berlioz ("Romeo and Juliet"), Mahler ("Das Lied von der Erde") and others.
Also featured was Elgar's best and most played work, the "Enigma" Variations, that very durable mystery opus, with each variation bearing a friend's initials. There were multiple mysteries which Elgar was not forthcoming to reveal. Why enigma? Who was the secret lady friend taking an unmistakable sea voyage in the variation marked simply "****"? What is the hidden principal theme which is never played (as he confessed), which no one can identify? (When asked if he'd reveal that theme, he always growled "Never!" leading some to believe that he quoted part of the song "Rule Brittania.")
For more information, visit the Santa Rose Symphony event page.