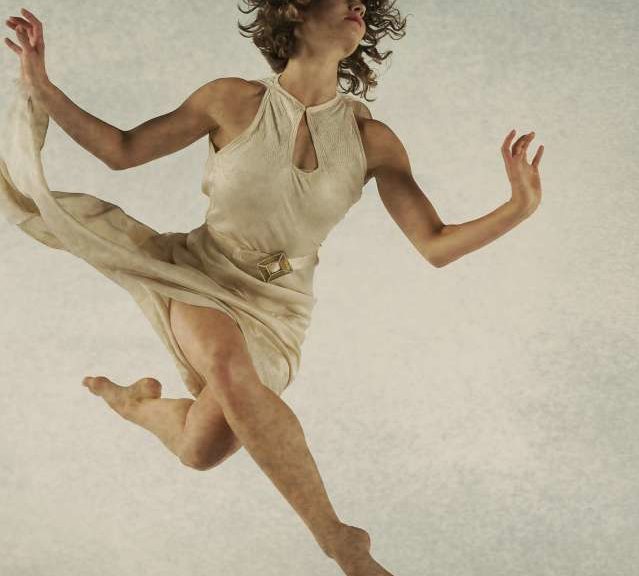 OPTIMISM AS OBFUSCATION
OPTIMISM AS OBFUSCATION
ODC's Dance Downtown Program
Postmodern aesthetics emphasizes inclusivity, the value of difference and the "beauty" of the mundane. Translated into dance, the aesthetic tends to imply that all bodies are lovely, all movements are to be treasured and all moments are equal. This thinking supposedly produces a sense of optimism, since all that is excluded is conflict, struggle, drama, differences that cannot be reconciled, or incompatibilities that cannot be resolved through the simple exchange or interchangeability of movement.
The idea is that if movements make a performer feel good, the spectator will feel good, too. Movements that make a performer feel good are "playful," and playful movements are those given to and received from other bodies without representing anything but "innocent" movements. But if everything feels good and every day is sunny, how do we know it is good or sunny? Without shadows we lose the meaning of light, without acknowledging what is bad, how could anything be good?
These thoughts crossed our minds when watching ODC perform the Dance Downtown Week 1 program at Yerba Buena Center on March 20, which included two world premieres: "Going Solo" by KT Nelson and Brandon "Private" Freeman, who was also the performer of the piece, and "Walk Back The Cat" by Brenda Way. The program also presented Kimi Okada's 2011 piece "I look vacantly at the Pacific… though regret."
ODC Artistic Director Brenda Way explained to the audience before the concert began that the pieces on the program were about "optimism," which apparently is a current theme for the whole Yerba Buena Center for the Arts. Although different choreographers built the program, they shared a similar approach to dance (and probably its making) and thus made them strangely alike, making one feel by the end of the concert as if one were watching variations of the same piece.
What made them alike? First of all: even though the twelve ODC dancers, seven men and five women, had different body shapes and haircuts, they all seemed to lack a specific character or personality. Even if "characters" flickered somewhat in Kimi Okada's piece, which dealt with the issues of translation, they were not explored or did not go further than the commentary: "we are all different", and "is that not great" without touching on why difference is great or why it should matter at all. Even when dancers changed costumes, as in Brenda Way's piece, when initially they wore very similar black training-type garments and then changed into 1930s fashions, the costumes brought in no new themes.
Secondly: the choreography, despite glorifying all these beautifully moving bodies and showing off their skillfulness, unfolded on the same physical and emotional level. No contrast, except an occasional change in groupings and level of movements, no turbulence – all pleasing, all well executed, all full of happy optimism. Finally: generic music and video projections of abstract designs and colors acting as a décor. They were fine, but interchangeable or removable: the pieces would have lost little without the "background soundscape" or with a different one than presented, and the same applies to the backdrop and lights. Their impact or interaction with the dance was minimal.
The 10-minute "Going Solo" performed by Brandon "Private" Freeman, one of the choreographers of the piece, presented three slightly different moods. The initial mood was of the mundane business of preparing the body for daily tasks, stretching, swinging, spiraling, and so on. He then threw away his shirt and bared his upper body, the music changed into a slightly melancholy piano, and the mood became one of gentle longing, though most the movement vocabulary was the same as in the previous section.
The final mood was a playful, "let's have fun" with water splashed on the stage, with the dancer sliding in it on his feet, on his back, on his belly – all presenting a different form of fun with the same emotional quality. Kimi Okada's "I look vacantly.." had three sections: "language class," "honorifics and insults", and "culture shock." These sections looked at ways of translating verbal language into movement or how cultures mistranslate each other's bodily significations, such as rituals of greeting and paying respect. In "honorifics and insults," the eleven dancers formed three groups that performed three separate mistranslations of common but culturally distinct modes of encounter, such as a handshake meeting a bow, which actually causes estrangement. But the section simply repeats the "problem" for comic effect, as if to suggest that such cultural differences are incapable of resolution and perhaps not worth solving anyway.
"Culture shock" is a lively section with the entire ensemble swinging exuberantly to a loud, cheerful J-Pop tune, and the section suggests that high energy, heavily rhythmic pop music is what brings different bodies, cultures, and sensibilities into a state of playful togetherness. It's a fun message precisely because one can't take it seriously. It has the optimism of a promotional video, although it's well and delightfully performed.
"Walk Back The Cat" offered the "usual" postmodern way of "discovering the joints" with movement sequences using rolls down, slides, various turns, kicks of the leg, always emphasizing the broken line, the flexibility of the joint. Brenda Way commissioned Paul Dresher to compose the score for the piece, played live, by Dresher himself, Tom Dambly and Emily Packard, but this is not one of Dresher's stronger pieces. It features a trumpeter (Dambly), who appears on stage a couple of times, an electronic violin (Packard), and a mixer (Dresher). The music is sort of elegiac and relentlessly plaintive, but the dancers seem to be in a different mood altogether, and it's as if the music comments "ironically" on the dancers' obliviousness to it. Way says that the paintings of Thomas Hart Benton inspired sections of her piece, but it was difficult to discern how Benton worked as an influence other than putting the dancers in 1930s costumes. Indeed, it seemed as if the piece expected the audience to "like" the dancers, with their playful interactions and "dressing up," without having to like the music or sound of our own time.
The dance became repetitive and in the end monotonous, because of a limited view of how to embody optimism. Within this postmodern aesthetic, optimism becomes an obfuscation or exclusion of the complexities that make playfulness "difficult": anxieties, conflicts, jubilations, any sort of violent or disruptive action that changes relations between bodies or people. But in this context, optimism is not about social or individual change. It is about maintaining individual and communal equilibrium, a friendly circulation of gestures and agreeable inputs from other bodies. Under such direct sunlight all things become flattened out, all things become level – without actually becoming clear. If everything is equal, if everything is even, then nothing matters much, including dance and the pieces that esteem diversity and difference.
Optimism as mood, however, is credible only to the extent that it is a response to a situation or condition about which it is just as possible to be pessimistic. But if optimism is not a response to such a condition, but merely and only the conditions you feel good about, then optimism is not only obfuscation but a kind of illusion.
The second and final week of Downtown Dance series by the local company ODC plays at Yerba Buena Center for the Arts, San Francisco on March 24, 25, and 26 at 7:30 PM and on March 27 at 5:00 PM.
#
© Karl Toepfer 2016
Karl Toepfer is a dance reviewer for artssf.com.
These critiques appearing weekly (or sometimes semi-weekly, but never weakly)focus on theater, dance and new musical creativity in performance, with forays into recordings by local artists, and a few departures into books (by authors of the region)as well.
#
By Heili Einasto and Karl Toepfer
Vol. 18, No. 57