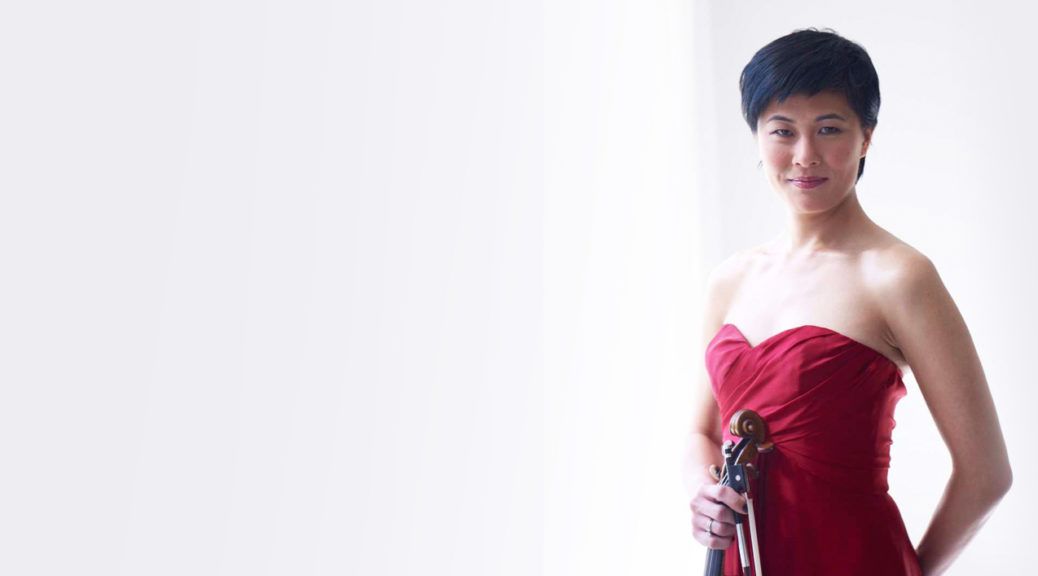 MODERNS INSPIRED BY BEETHOVEN
MODERNS INSPIRED BY BEETHOVEN
Jennifer Koh Scores in Old-New Juxtapositions
Beethoven and the Moderns—a new look.
The San Francisco Performances concert series collaborated with stellar violinist Koh to create and perform a bold four-night "Bridge to Beethoven" series. It's Beethoven sonatas cum new and recent musical reflections on the latter, as created by active composers from both sides of the Atlantic. In recognition of this and other innovative recital enterprises, Chicagoan Koh was named the 2016 Instrumentalist of the Year by the publication Musical America.
In the launching recital Koh tackled the multiple challenges of technical high-hurdles, virtuosic passage-work, and acoustic adjustments to the reworked Herbst Theatre, closed for the past two years.
Her apt pianistic partner is Shai Wosner, who has himself commissioned and played new works with distinction.
The first of the new "Beethoven/Modern" works, the "Bridgetower Fantasy" by Vijay Yver (rhymes with Diver), is a passionate and revolutionary one as much as Beethoven's, emphasizing percussive effects in both violin and piano. The resemblance ends there, though some day musicologists with microscopes may find shards of the familiar earlier music deep within the new score. Contemporary techniques bristle and flourish throughout the 18-minute piece divided in four sections, including direct plucking of piano strings, finger-taps, and playing the violin col legno (using the wood, not the horse-hair). Apart from a four-note figure, themes are few, percussive attacks numerous. This tour de force opus gives the violinist ever more virtuosic passages, at which supervirtuoso Koh excels.
As with many artists today, I have long regarded Koh as a virtuoso technician first and foremost. However, in the Beethoven First Sonata (Op. 12, No. 1) written for Vienna in 1792, she showed an engaging playful and whimsical side, ending up with dancing triplets in the finale.
Unlike many recitalists, she regards the pianist as an equal partner, reflecting Beethoven's unusual priorities on title pages: "Sonata for Piano and Violin."
Then there came the inevitable and masterful "Kreutzer" Sonata, Op. 47, premiered by the Afro-European violinist George Bridgetower, Beethoven's esteemed collaborator until their eventual falling out (over a girlfriend, it was said). Here she pulled out all the stops, with admirable attention to dynamics and volatile shifts. (She did not however essay the famous Heifetz stunner, playing the fast finale's variations theme in triple time entirely on the upbow.) With Wosner, she contributed tantalizing pauses and provided the night's most soulful moments.
I'd like to have seen the players occasionally look up from their scores at each other for optimum cuing. And I'd certainly like to hear Koh projecting better, not covered over by the surf of the piano nor of the redone hall's as yet unpredictable acoustics (Her col legno in the Yver was virtually inaudible).
Jennifer Koh, violin, and Shai Wosner, piano, in four-concert series ending April 2, 2016, at Herbst Theatre, San Francisco, under auspices of S.F. Performances. For SFP info: (415) 392-2545 or go online.
©D. Rane Danubian 2015
#
D. Rane Danubian has been covering the dance and modern-music scene in the San Francisco Bay Area with relish — and a certain amount of salsa — for years.
These critiques appearing weekly (or sometimes semi-weekly, but never weakly) will focus on dance and new musical creativity in performance, with forays into books (by authors of the region), theater and recordings by local artists as well.
#