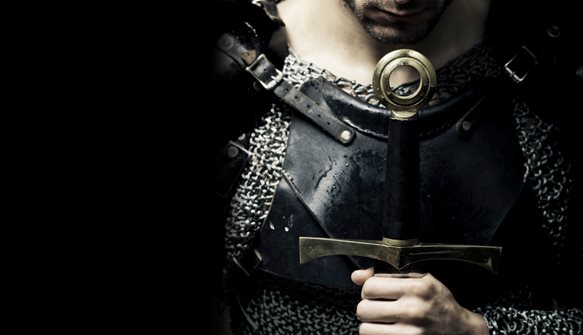 MAHLER'S GORDIAN KNOT OF A CANTATA
MAHLER'S GORDIAN KNOT OF A CANTATA
SAN FRANCISCO—The young Gustav Mahler undertook painting a huge canvas in his cantata "Das klagende Lied," a rich hour-long piece undertaken even though he'd never heard a note of his own orchestration. This weighty vocal-orchestral opus unfurls a somber fairy tale in German—not Grimm, but at least grim—that got an even greater production from the San Francisco Symphony, which added sets, costumes in a lavish but stillborn near-operatic staging.
This flickering creation is an obsession of Music Director Michael Tilson Thomas, who keeps performing and reperforming it with his San Francisco Symphony over the decades.
If the resultant and rarely heard work is more noteworthy than successful, blame it on a young Viennese composer having great talent but little sense of theater or conciseness. Here his unique lyrical gift shines through as he slowly develops toward his unique musical voice, still retaining a lot of Wagnerian touches in the textures. That his orchestral balances and nuances worked so effectively was a brilliant and miraculous facet of a work flawed by his titanic, super-dimensional ambition and enterprise.
The piece differs from the far better-known Mahler symphonies, which provide many sudden shifts of mood and style. Here Mahler shows great continuity running through the three-part fairy tale.
Even in this elaborate semi-staging of Jan. 13-15, this "Song of Complaint" (or of Lament) sputtered along, as though beautiful singing was enough to bring it off. Here we ended up with the SFS Chorus, four solo singers, four self-conscious dancers/mimes who seemed lost most of the night, plus video projections, set, supertitles, even several offstage bandas (instrumentalists) supplementing the on-stage orchestra to provide the spatial and mobile effects.
The tale is straightforward. The brother finding the red flower in the forest will win the young queen's hand. The Good Brother finds it but dozes off, whereupon the Bad Brother steals it, kills the Good one, and proceeds to the queen for marriage. Masked minstrel symbols pop up—theatrically, the one element that truly worked—along with a truth-telling magic flute revealing all, prompting the queen's collapse in despair. And throughout the opus, like a leitmotif, voices repeatedly wail "Oh, sorrow!"
Mahler parceled out the solo vocal lines rather randomly, sometimes with the "wrong" gender singing.
At the end, the audience filed out quite coolly, without the ovations common for Tilson Thomas concerts.
The singers included Michael Koenig and Brian Mulligan along with Joélle Harvey and Sasha Cooke. Four designers supplemented the efforts of Director James Darrah. The SFS instrumentalists caught 101 nuances of the score, just so.
Preceding the long Lied were Mahler's precious "Blumine" movement, with trumpet solo by Mark Inouye, and four of the "Songs of a Wayfarer" done quite beautifully by the delicate mezzo Cooke.
The next step? Just wait a few seasons, and the MTT/SFS team might find another go at this Gordian knot of a Germanic cantata irresistible.
"Das klagende Lied" by Mahler, in German, semi-staged, with the SFS and Chorus, among others. Jan. 13-15, Davies Symphony Hall, San Francisco. For SFS info: (415) 864-6000, or go online.