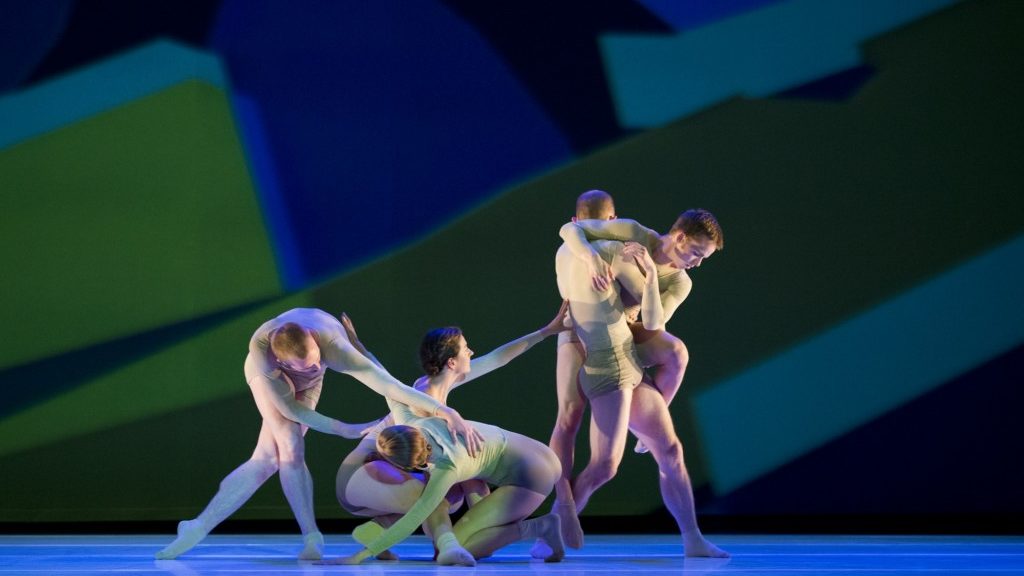 DEKKERS' UNIQUE AUDIENCE IMPACT
DEKKERS' UNIQUE AUDIENCE IMPACT
His S.F. Dance Co. Dazzles
The intermission crowd was the most animated I can recall at a dance event, enthusing, laughing, sipping, and reveling in the glow of a wildly exciting company on stage.
So we'd better recognize the mercurial talent of choreographer Robert Dekkers, pronto. And before you enter, check all your biases at the cloakroom, please. Because Dekkers is a purposeful eccentric, provocative to the core in both attire and audience chitchat, coming across as some barely one half of his near-fortyish age. And his modest local modern-dance troupe is pure dynamite.
On stage his evening-long "Six Pack" program is explosive in its high athleticism, contortion and devil-may-care risk-taking. The dancers throw themselves into the physically most demanding maneuvers with total abandon, leaving the audience breathless after the very first number—-with five more to go. And there is little respite, with only nine performers thrown all over the stage during the intense two-hour program given by Dekkers' (misnamed) "Post: Ballet" ensemble, now five years old.
His fast-paced dancers break the mold, landing atop one another, sometimes with women lifting the men, groveling, writhing, dashing and all of them skidding across the scene to avert the wings. Combat is a recurrent theme. One of the bold pieces, "Flutter," features three dancers in fuchsia outfits and simulated toplessness dancing with their backs to the audience. The performers are as nimble and agile as you can find, whether in high leg extensions, or lifts toward the sky, or merely pretzel-twisted on the floor.
In "Ourevolution," the dancers appear heavily shrouded in black, like the Furies of ancient Greek theater. They strip down, blend, and evolve as some 20-limbed alien monster slithering across the floor. And the helter-skelter "Yours In Mine" segment can only be described as mob rule.
The sinuous dancers carry this all off rather effortlessly, whether with prerecorded electronic segments or, in "Pitch Pause Please," to an untamed Sam Adams score for a live modified vibraphone on stage.
Projections and décor are eye-catching. "Ourevolution" has balls rotating in space, like galactic stars in a sped-up film. And the wacky entertainment "Do Be: Family" (a pairing with The Living Earth Show players) has some 15 mismatched lampshades illuminating the scene—whimsy to the core.
Add to this an appealing murky video before the show, and mobile pop-art projections later on, to say nothing of the intermission DJ in the lobby——well, it's a bang-up production all around, producing a festive night to remember.
Little wonder that Dekkers' "Post: Ballet" was invited for a forthcoming gig at the prestigious East Coast dance festival known as Jacob's Pillow (in Becket MA)—clearly merited.
He also draws a welcome younger audience in their thirties, contrasting with the veteran patrons dominant at many rival presentations.
Dekkers' "Post: Ballet" at the Yerba Buena Center Theater, S.F. July 24-25. For info: go online.
©Paul Hertelendy 2015
#
Paul Hertelendy has been covering the dance and modern-music scene in the San Francisco Bay Area with relish — and a certain amount of salsa — for years.
These critiques appearing weekly (or sometimes semi-weekly, but never weakly) will focus on dance and new musical creativity in performance, with forays into books (by authors of the region), theater and recordings by local artists as well.
#