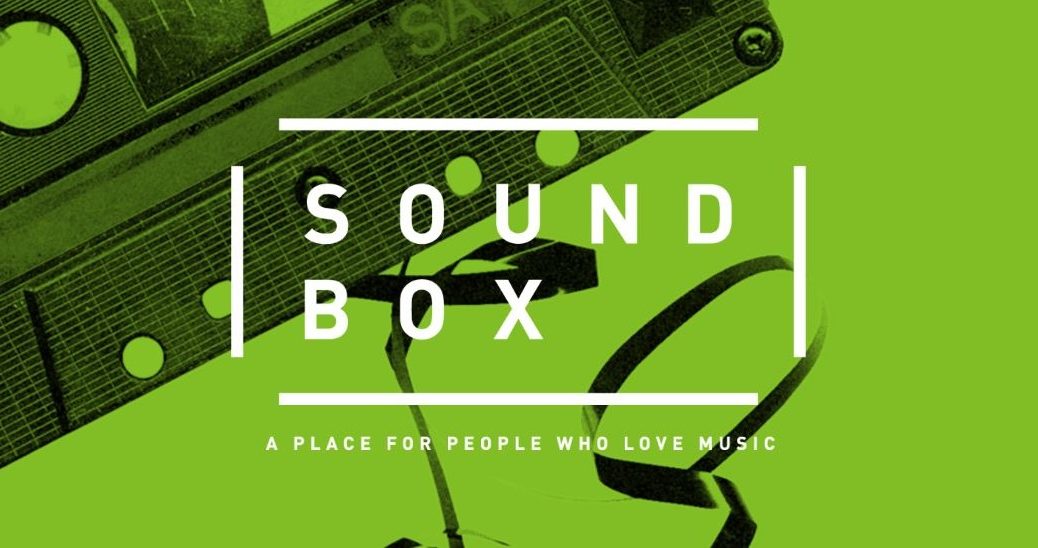 CAPTURING THE ELUSIVE CONCERT AUDIENCE
CAPTURING THE ELUSIVE CONCERT AUDIENCE
As concert sets go, SoundBox is an eclectic hybrid drawing new audience by the carload. An innovative offshoot of the San Francisco Symphony, it is part concert, part light show, part video art, part sonic experience, part schmoozing time, part date night and part night club. The intimate evenings remain one of the hottest tickets of all, regularly selling out all the tickets within 10 minutes of sales launch on the web.
For the SFS musicians who spend most of their time donning white tie to play mainline orchestra works, this is a welcome let-hair-down boon. "This is the coolest experience," exclaimed the white-tie-less SFS keyboardist Robin Sutherland at intermission. "And notice how quiet and attentive the audience has been!" With not even the clinking of ice in the ubiquitous cocktail glasses marring the sonic impact.
Most significant of all, the median age of attendees is only in the early 30s, more than a generation younger than the typical symphonic audience at Davies Hall. This is a significant innovation of the SFS' attempt to broaden its audience base, being watched closely by age-conscious symphony managers from all over the country. If some of these SoundBoxers opt to attend regular orchestral events as well, the management's considerable costs incurred here will be more than justified.
It's not for every taste, admittedly. The club-type seating, with no backing, is not the most comfortable, the lack of reserved seats mandates arriving an hour early, and it's truly a drag to come alone, with the two intermissions taking up almost half as much time as the music itself.
But the variety is colossal, even with only some two dozen musicians for the SoundBox musical chairs.  On April 14 M.C. and SFS trombonist Tim Higgins led the charge and programming with polish and humor, guiding the crowd through very unfamiliar music from baroque to modern. The only name composer was Beethoven, via his "Three Equali" for four trombones. It's a solemn, slow-paced chorale in major keys, an eloquent opus that had been featured at Beethoven's funeral.
Higgins whipped off some adroit solos in his arrangement of the A Minor Sonata by Bertali, with some dazzling rapid work. Another of his arrangements worked a Piazzolla number, "My Soul Has its Secret," with singer Sharon Rietkert in a premiere, Rietkert doing overplayed impressions somewhere between Eva Peron and Edith Piaf—tango galore, with film to match. She might have been singing in French, or maybe English.
The modern composer David Biedenbender strove to depict variable-speed time passage in  "for me, time moves both more slowly and more quickly." These reflective ruminations for trombone and piano produced rivulets of soulful sound, like the last runoff a day after a rain.
Not the least of SoundBox's appeal lies in the hall's highly variable acoustics at the turn of a knob, ranging from very dry to stone-cathedral-like. In the latter mode, Stuart Dempster's acoustic exercise for trombone solo, "Standing Waves," left an afterglow of some four seconds after each note, as the sound ran from here to there and back again. The variable acoustics will be one of the surprise attractions of this hall as we approach the third season of San Francisco's most delectable musical experiment.
SOUND NOTES—Eye-blowing video projections play on six screens, the biggest one some 1,200 sq. ft. in size. ..The demand has boosted the capacity from 300 to some 450, with some 380 seated….The SoundBox experiment will continue for a third season, per a slightly euphoric SFS.
SOUNDBOX, a mosaic of music in varied solos and ensembles. Presented by the S.F. Symphony 5-6 nights a year in the revamped Zellerbach Rehearsal Hall of Davies Symphony Hall, San Francisco. Age limit 21 minimum. $45. Season finale April 15. For more info: go online.