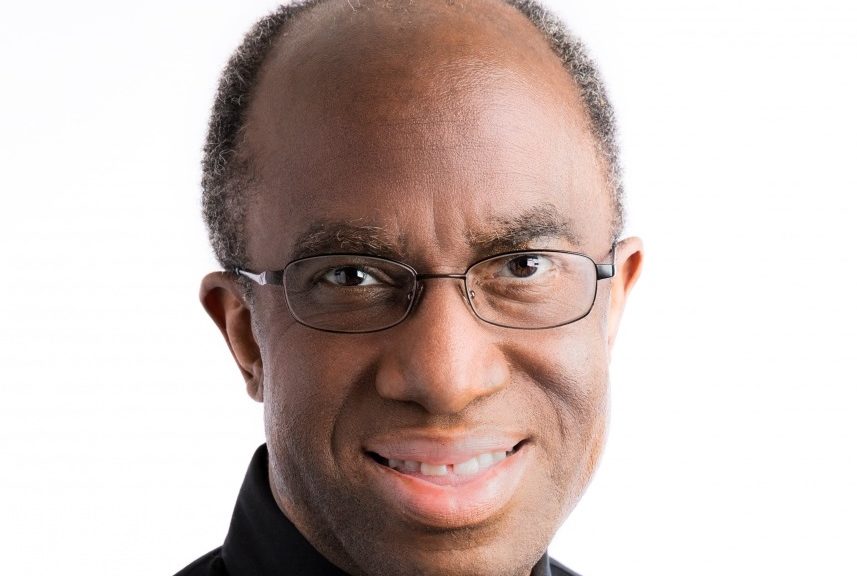 BERNSTEIN'S 'CANDIDE,' A HIT IN CONCERT
BERNSTEIN'S 'CANDIDE,' A HIT IN CONCERT
It's a Cynical Ill Wind, Blowing Very Well
OAKLAND—Pulling off an enhanced concert version of Bernstein's sprawling stage work "Candide" was a fitting season-ending achievement for the Oakland East Bay Symphony, with 11 solo singers plus chorus supplementing the orchestra. It marked the fitting cherry atop the 25-year OEBS stint of Music Director Michael Morgan, who had been a protégé of Bernstein himself more than 30 years ago. A large and enthusiastic crowd saluted this chameleon of a work, unlike anything else that Bernstein ever brought out.
The composer clearly sought a hybrid middle ground in the piece—at times, operetta a la Gilbert and Sullivan, at time a Broadway musical, at times a Rossinian madcap comedy with coloratura dazzle. But its iconoclastic and political message, coming from a time of institutional upheavals, is more serious than Broadway was used to. It flopped initially in 1956, then did much better in the last and thorough revision of 1982, on which this revival appeared to be based.
The work skewered every institution within reach, lightly disguised as a period piece built around Voltaire's writings of 200 years earlier. The content was further updated with topical 21st-century humor and digs, as in "Imagine Ted Cruz with a lot more power!"
"Candide" is best remembered for three elements: The overture, with the chameleonic Bernstein at his rollicking best; the coloratura frivolity "Glitter and Be Gay;" and Dr. "Best-of-all-possible-worlds" Pangloss, the ultimate opportunist who of course is repeatedly frustrated by the intrusion of reality, as both world and people are notoriously imperfect. The adventurer Candide himself runs through many improbable adventures in many geographies. These include a scary Inquisition showpiece with the crowds enthusiastically singing, "What a day for an auto-da-fe." They then salute the prisoners with ""Sing a 'Dies Irae' / and hang the bastards high!"
The rhyming lyrics, projected on the Paramount Theatre screen as in opera houses, are unfailingly clever in this farcical comedy bordered by profound satire and cynicism.
For Music Director Michael Morgan, this was a labor of love and of nostalgia, and he pulled out all the stops in a vigorous, animated show, enhanced by the Oakland Symphony Chorus that provided much of the movement and most of the props. Standing ovations, all well deserved.
As with so many musicals, the windy ending just fades away, with the full ensemble turning righteous with the good-citizen posture of "Make Our Garden Grow." Clearly the sweet Bernstein cannot match the issue-savvy, acidic Bernstein.
The cast was better than expected, capped by baritone Robert Sims as both Pangloss and Narrator. In the title role, Thomas Glenn offered a memorable and appealing lyric tenor. Soprano Tami Dahbura almost stole the show in a supporting role as the peppery old crone. And what the comely coloratura Shawnette Sulker (Cunegunde) lacked in vocal accuracy she made up in crowd-winning frivolity and flash in that "Glitter" showpiece/jewel song.
Mikes were everywhere. Sound enhancement in immense, acoustically unresponsive halls is fine, but easily overdone, especially here when all the sound of the overture appeared to emanate from the huge speakers rather than from a live-acoustic environment.
The Paramount Theatre performance May 15 ending the OEBS season ran two and a half hours. The new season will launch Oct. 2.
FICTION OR REALITY?—Although most musicals tend to escapism, "Candide" took on issues of individual rights and persecution head-on. During the McCarthy-era Congressional witch hunts of the 1950s, the writer of the first "Candide" book Lillian Hellman was subpoenaed, and Bernstein himself was denied a passport for travel. Years later, when I interviewed Bernstein, he was gratified to have produced the nonpareil hit "West Side Story." But his immense regret was the flop of the musical "1600 Pennsylvania Avenue" (1976), creation of which had sapped two years of his prime creative life, with no flotsam or jetsam subsequently worth retrieving.
Bernstein's "Candide" in concert version, May 15 at the Paramount, Oakland by OEBS plus chorus, Michael Morgan conducting. For OEBS info: (510) 444-0802, or go online.
©Paul Hertelendy 2015
#
Paul Hertelendy has been covering the dance and modern-music scene in the San Francisco Bay Area with relish — and a certain amount of salsa — for years.
These critiques appearing weekly (or sometimes semi-weekly, but never weakly) will focus on dance and new musical creativity in performance, with forays into books (by authors of the region), theater and recordings by local artists as well.
#