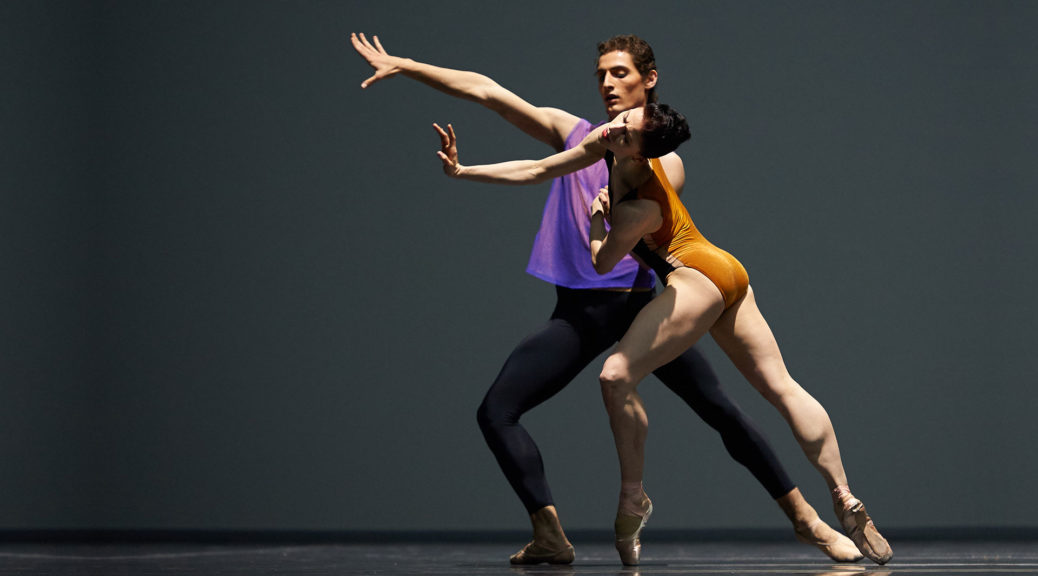 1917 RUSSIAN REVOLT: IN BALLET
1917 RUSSIAN REVOLT: IN BALLET
The San Francisco Ballet world premiere "Optimistic Tragedy" is a story ballet, but it can't decide if it will tell a story or just put on a stunning exhibition of male dancers. Yuri Possokhov created a large-scale half-hour work with silent film (much of it from Eisenstein's "Potemkin") and videos of crashing surf to portray, not just the launch of the 1917 Russian Revolution in Odessa, but also revolutions in general. To achieve this, line after line of restive Russian sailors wheel and leap about the stage, doing scissors jumps of great elevation, reminding you of the style of the athletic, muscular Bolshoi Ballet in Moscow.
The drama is played out between the ambivalent ship captain and the alluring lady commissar (Yuan Yuan Tan), who alternate between conflict and a simmering love affair. A little character development would have been appropriate here. Immense signal lamps and banners play out the bigger-than-life conflict in which, by the final curtain, the number of cadavers strewn about rivals some old English revenge play. By then you've almost forgotten that the unfortunate commissar had been sexually and savagely assaulted by the sailors in the chaos, and you may conclude revolutions to be far more repulsive than heroic.
The new music here is by repeat Possokhov collaborator Ilya Demutsky, a piece that is restless and boldly symphonic, heavy on brass and percussion. If the whole work is a mite overplayed, attribute it to Possokhov's vision of a revolution that changed the world, a moment that many a Russian today would still call the greatest in their long history.
The increasingly disheveled captain was played (at least on Feb. 1) by Aaron Robison, encircled by power upstarts like Jaime Garcia Castilla, Angelo Greco and James Sofranko.
The indestructible veteran Sofranko, now in his 17th year here, also provided the electric moment in William Forsythe's 21-part "Pas/Parts 2016." This grabbag collection of solos, duets, trios had the showstopper in midstream with a dazzling Sofranko solo. All the tidy ballet steps that went before paled with his wild, savage, and almost crazed solo veering about the Opera House stage—short, but mesmerizing, breaking up the predictability, as if to say, wake up every one, there's a yet more dynamic tour-de-force figure roaming the stage, threatening all decorum, and prompting the neighborhood to lock all the doors, fast.
Similar surprises stirred up muddy waters in the white piano ballet, Ratmansky's "Seven Sonatas." That one set out even more predictably with tame and staid ballet steps until Lorena Feijoo took center stage as the inwardly tortured woman of great vulnerability, driven to even greater desperation when her Adonis-like swain (Tiit Helimets) turns away and watches the piano (!) rendering Scarlatti transcriptions with fascination.
Not even the playful, sunny verve of Vanessa Zahorian in the finale could wipe away the impact of actress Feijoo.
BALLET NOTES—Zahorian and Feijoo will both be retiring from the company at the end of the season, come May.
San Francisco Ballet, Program 2, through Feb. 5. Opera House, S.F. For SFB info: (415) 865-2000, or go online.